How to Say "No" to a Floral Client
May 08, 2023
Wedding floristry can be an incredibly lucrative career, if you understand exactly how to attract your dream clients and how to communicate with those clients! That's why I am here- to help you bring in those great clients and make sure both you and them have the best experience. I mean, you agree that you should be making a great profit and they should be receiving incredible service and designs, right?
If you are a wedding florist, you've probably learned that it's fairly common for wedding clients to not understand the nature of wedding flowers. When a client asks you to make changes in the estimate and to the design that you know are a terrible idea, it can feel frustrating and trigger a defensive response, right? Now you have two choices: Say "yes" to their bad idea and regret it later OR say "no" to your client.
Here's the thing: saying "no" to a client doesn't have to feel frustrating or heavy. Accommodate the clients' requests when you can, but when it's not wise to do so, you can communicate "no" in a really productive way.
The key to saying NO: Rather than focusing on the "no," focus on the "yes," or the solution.
---
Exactly how to say "no" to a floral client:
1. Validate the floral client's idea
Rather than immediately shutting them down and making them feel silly for thinking of an idea, make sure you validate their idea. Point out why you agree that that idea could be great.
Example: Repurposing the ceremony installation to the reception.
"Oh yeah! The reception design would create quite the impact with that beautiful installation in the room!"
2. State your concerns about the idea as an expert florist
Once you've validated the client's idea, point out your concerns you have as an expert. The concern should be something that the client most likely wouldn't have thought of and that would impact the client and the guest in some way.
"A concern I have about moving that installation is that the only path would be through the cocktail hour. This would create quite the disruption to the atmosphere and live music for you and your guests. I've learned that this is something that should be avoided for an optimal event."
3. Present an alternative solution to their floral idea
Move straight on from your concern to a solution. The solution can provide a similar benefit to the original idea, but is better for you as the florist.
"I'm thinking that if we utilize the incredible rafters in the reception, we can create an even more impactful design hanging above the dance floor! This would actually be more impactful than the cocktail hour flowers, so we could even utilize that portion of your budget to create that gorgeous reception installation."
4. Ask for feedback from the floral client
Once you've hit these 3 points, stop talking and ask your client how they feel about these ideas.
"What do you think about adding that installation to the reception to make a bigger visual impact there?"
If the client says "Well, I love that idea, but I am concerned about how much more that would add to the estimate," your next response should always be a solution.
Example:
"We can certainly look at the estimate and move some things around to make it work! There are areas that have flowers that wouldn't be nearly as impactful. How about I get back to you with a few estimate revision ideas and we can go from there?"
Can't come up with something off the top of your head? Rather than presenting doubt/negativity about their idea or their budget, simply say in a light and kind way: "You know, let me take a closer look at the estimate and see if I can create some revisions to make that work! It's hard to say off the top of my head without running the numbers, but I will let you know by tomorrow!"
Make sure you save this method and use it next time you find yourself wanting to tell a client "NO!"
Want some email scripts for more sticky situations? Download them here!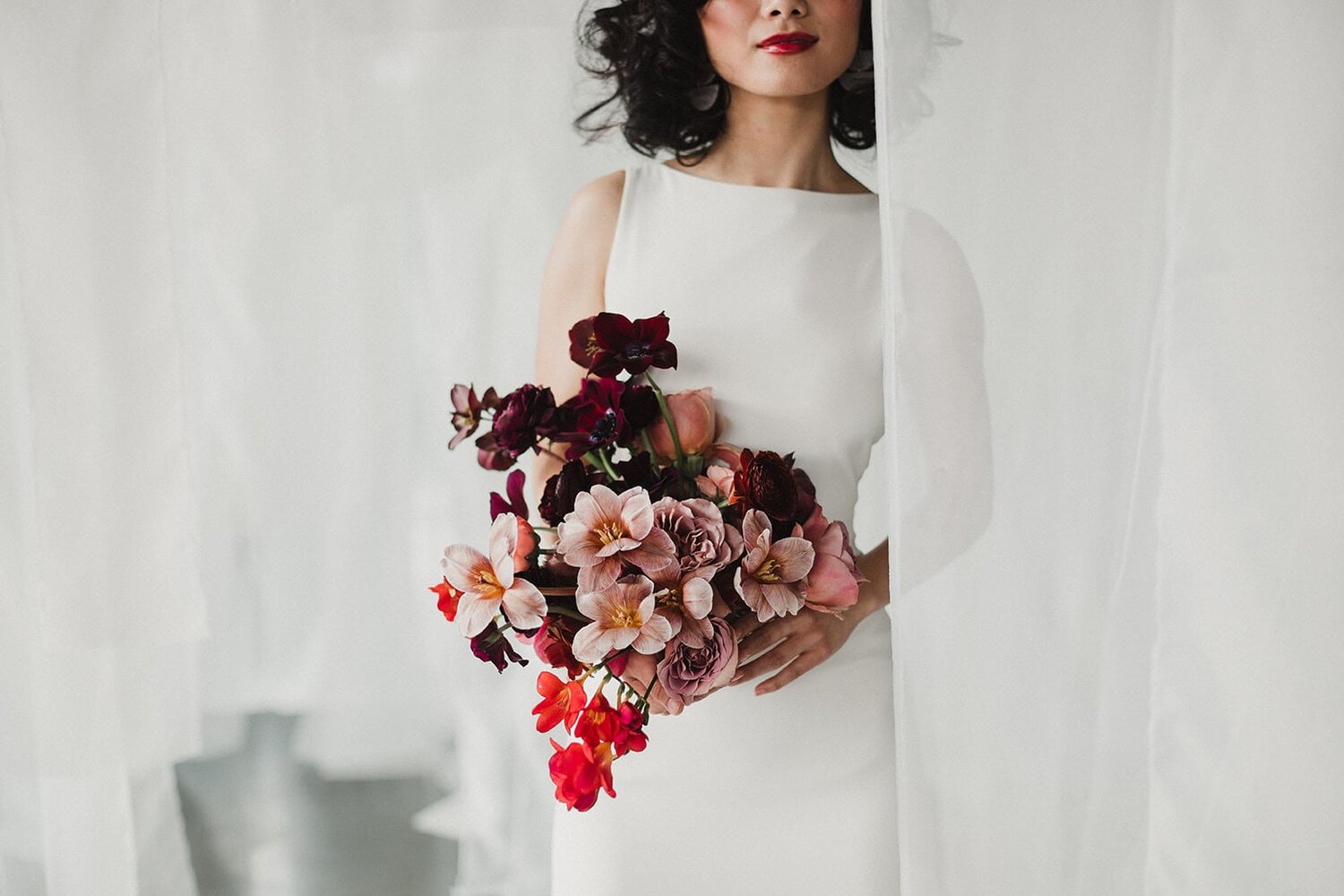 Floral design by Lys Lytle of Flowering Minds
Photo by Alixann Loosle